DNA testing to take all the guesswork out of your CFS recovery.
DNA testing and interpretation sessions to help you gain clarity on how to uniquely nourish your nervous system and eat for energy.
Are you researching everyday, sifting through endless generic and conflicting advice about CFS nutrition without any idea which is the best approach for you?
Trust me – I've been there
You have cupboards full of half used supplements and keep trying different dietary approaches with all the hope in the world that they are going to be the thing that makes the difference but it hasn't been the answer. You want to stop with the trial and error, understand more about your symptoms and have clarity on how best to move your health forward.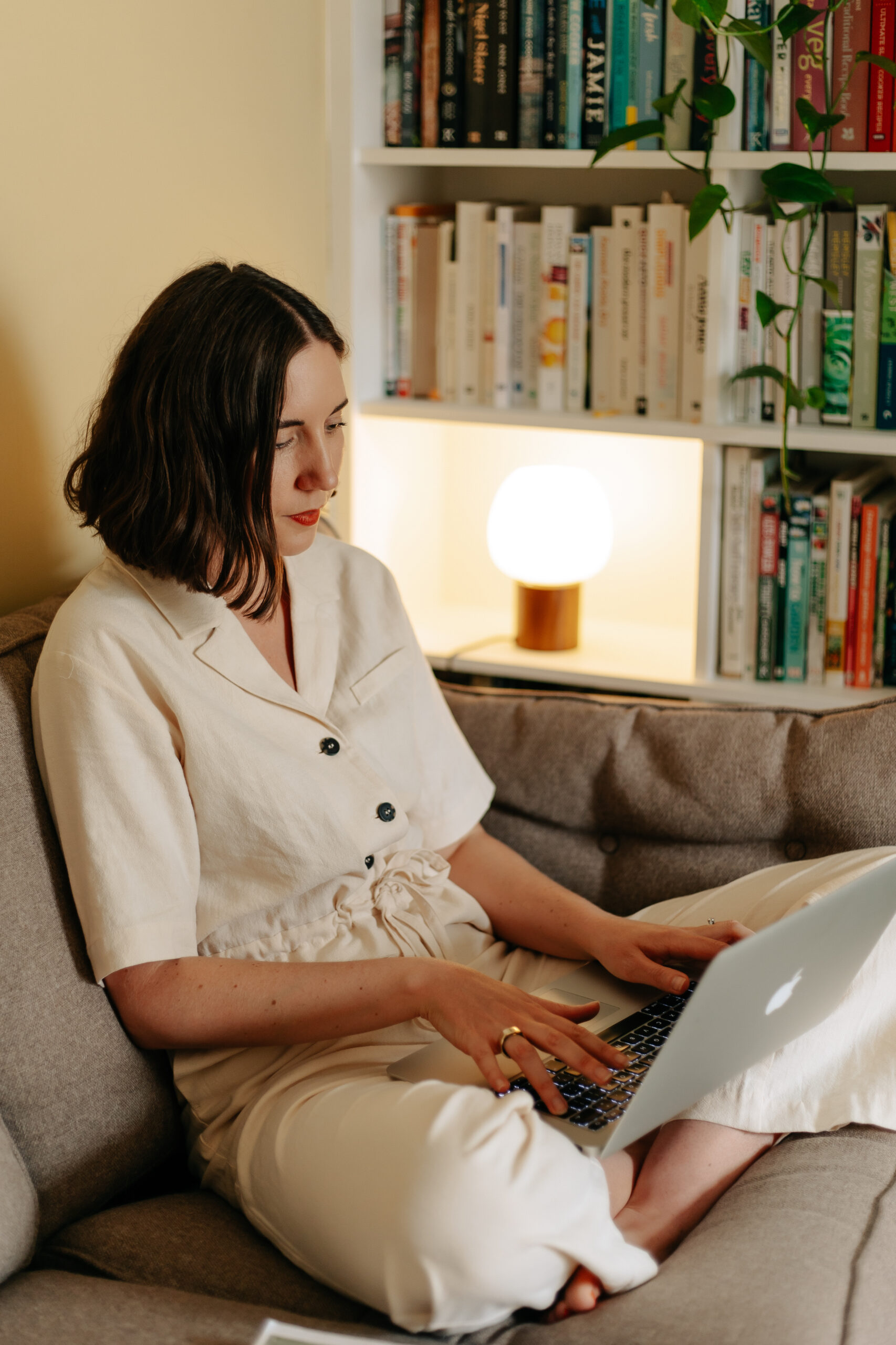 Is this you right now?
Confused about CFS nutrition
You've tried changing what you are eating, cutting out food groups, thinking each supplement you try will be the one that makes the difference but you haven't had the improvement in symptoms you were hoping for.


Can't switch off
You know about the importance of rest and sleep and you don't understand why these elements are not coming easy to you, you can't seem to switch off despite being so exhausted you don't have the energy for anything else.
Unpredictable symptoms
You struggle to get through each day with unpredictable fatigue, pain, sleep disturbances, brain fog, anxiety and mood fluctuations which leaves you frustrated and feeling like life is on hold. You crave stability and to be able to make plans and stick to them and would love the energy to get back to enjoying the simple pleasures of day-to-day life again. 


Don't worry – I'm here to help you find a way forward.
With a simple home test you could have…
Clarity and certainty that you are on the right path for your unique genetic makeup, symptoms and circumstances
Take all the guesswork out of your approach to CFS nutrition, likely saving time and money in the long run
Feel in control again with a clear action plan to follow with key foods, supplements and lifestyle practices
Understand more about your symptoms, why you experience them and how to support for long term sustainable health
Now is the time…
Once you do the test you never have to repeat it again, we can use this information to set you up for life and long term sustainable health. Regardless of symptoms your DNA stays the same throughout life, there is lots we can do to support and influence and get you on the right path now.
This isn't just about today's symptoms or a snapshot in time, the results have longevity and you can refer back to the results throughout life to stay on your path to better health.
It's a simple 1 minute cheek swab and the results are not influenced by medications, illness, pregnancy, nutritional supplements, exercise or any other environmental factors.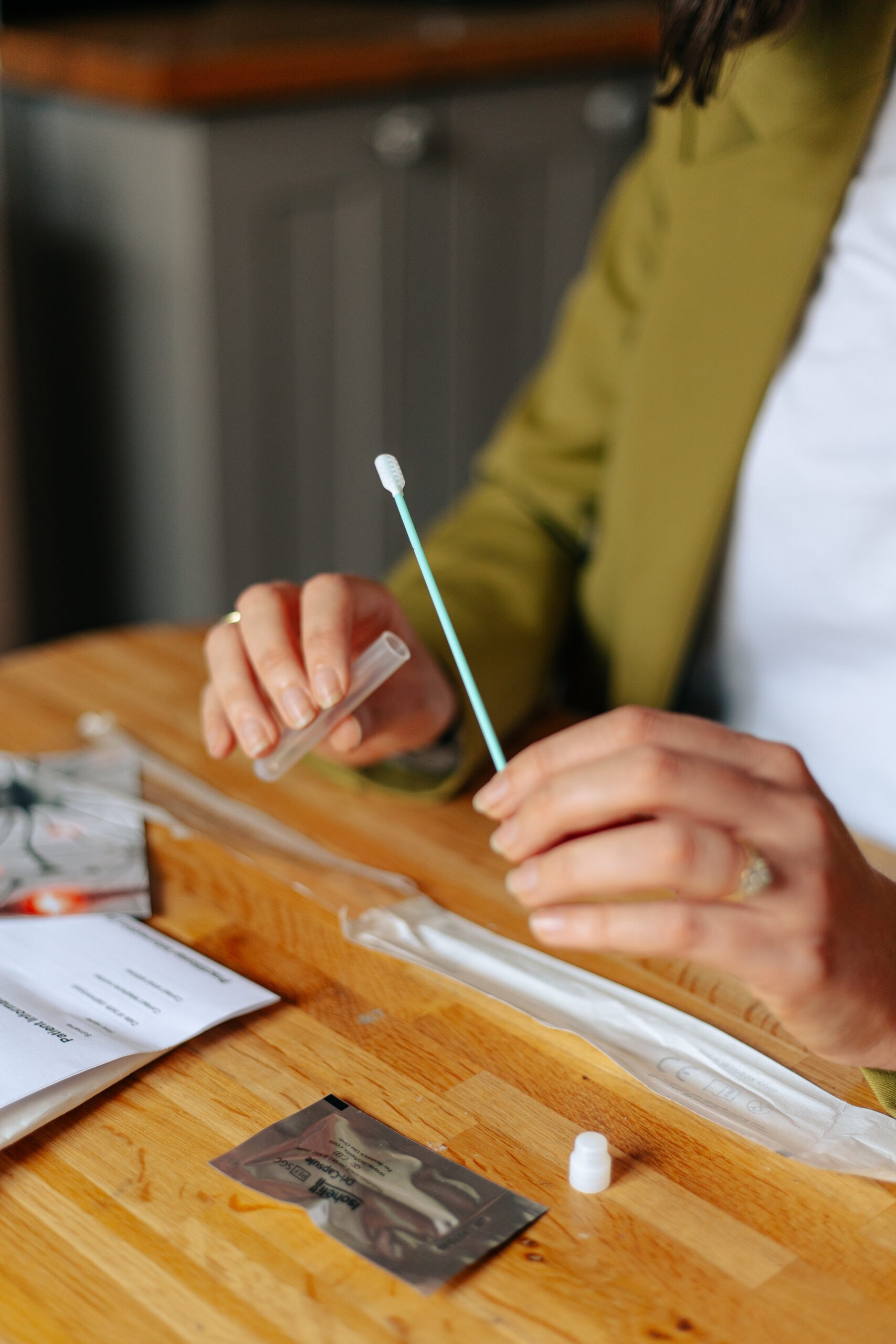 How it Works
DNA test
A simple 1 minute cheek swab from home which you post to the lab for confidential analysis. Worldwide delivery is available.
Interpretation Call
On Zoom we go through the results report together and I explain from your DNA why you are experiencing symptoms and what we can do to optimise your health.
Action plan
You receive an action plan which details all the key foods, supplements and lifestyle practices to include in your life moving forward
TESTING OPTIONS
Ready to get clear on what your body needs?
Nourish Your Nervous System
DNA Test
This is for you if you experience mood changes, feel tired but wired, have disrupted sleep, lack of motivation, feel like you are living in fight or flight mode or you have no 'off switch'.
You'd like to understand more about why you might be experiencing these symptoms and how to support.
The test provides information on serotonin (contentment) and melatonin (sleep), dopamine (motivation), noradrenaline and adrenaline (fight or flight); glutamate (excitatory neurotransmitter), GABA (relaxation) and other neurotransmitters.
1 hour interpretation session
7 days support for questions
£700
Two Tests
Eat for Energy + Nourish your Nervous system DNA Tests
Both tests and extended interpretation session
This includes all genes and insights listed for both Nourish your Nervous System and Eat for Energy DNA tests
90 minute interpretation session
2 results reports (one for each test)
Action plan combining all recommendations
7 days support for questions
£1000
Eat for Energy DNA test
You'd like to take all the guesswork out of how you can eat to best support energy production in your body – ketogenic, high fat, low carb, anti-inflammatory, Mediterranean and fasting.
Understand how best to support your mitochondria (energy producing part of our cells).
Get clear on whether your body is predisposed to inflammation and if you are more likely to have exaggerated immune response with viral infections and how to support this.
Learn more about your appetite, satiety and possible reasons for weight gain/loss and how to influence this if you'd like to.
1 hour interpretation session
7 days support for questions
£700